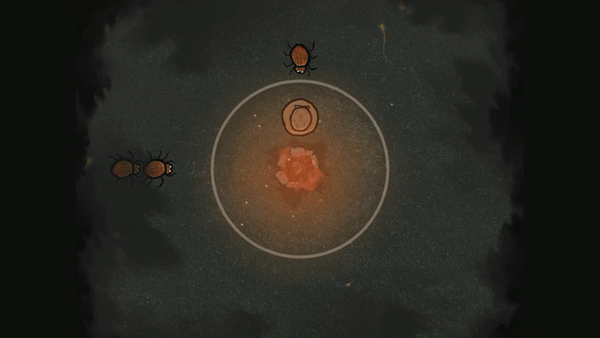 A rhythm-based game in which the player has to keep animals away from his campfire. 


Tools:
  - Unity
The theme of this gamejam was 'Mixing Genres'. We created a rhythm based survival game. 
This project introduced me to rhythm based game development. I created all of the rhythm systems which allowed the designer to quickly implement new and exciting rhythm sequences. 
We only had a small team but thanks to good orginisation of tasks and scope we managed to create a well received game within limited time.
This game was made during the yearly 48 hour Mix and Game jam of 2020 organised by Mix and Jam. Out of over 600 submissions, FIK ranked: 2nd place for sound, 3rd place for art and 16th place for gameplay.